Well I've been AWOL again but spending time with family so all good.
My son and his wife and of course Grandson Noah arrived from Nottingham on Friday so we also had our other son, wife and Grandson Rory here for dinner. We couldn't get a hat trick because Nathan goes swimming on Friday afternoons and later dinners don't work so well for him now that he's that bit older.
Naturally I spent most of Friday getting things ready, changing beds etc etc - yeah you know the boring housekeeping sort of stuff that hubby thinks happens by magic. And I baked. Well sort of.
I made this: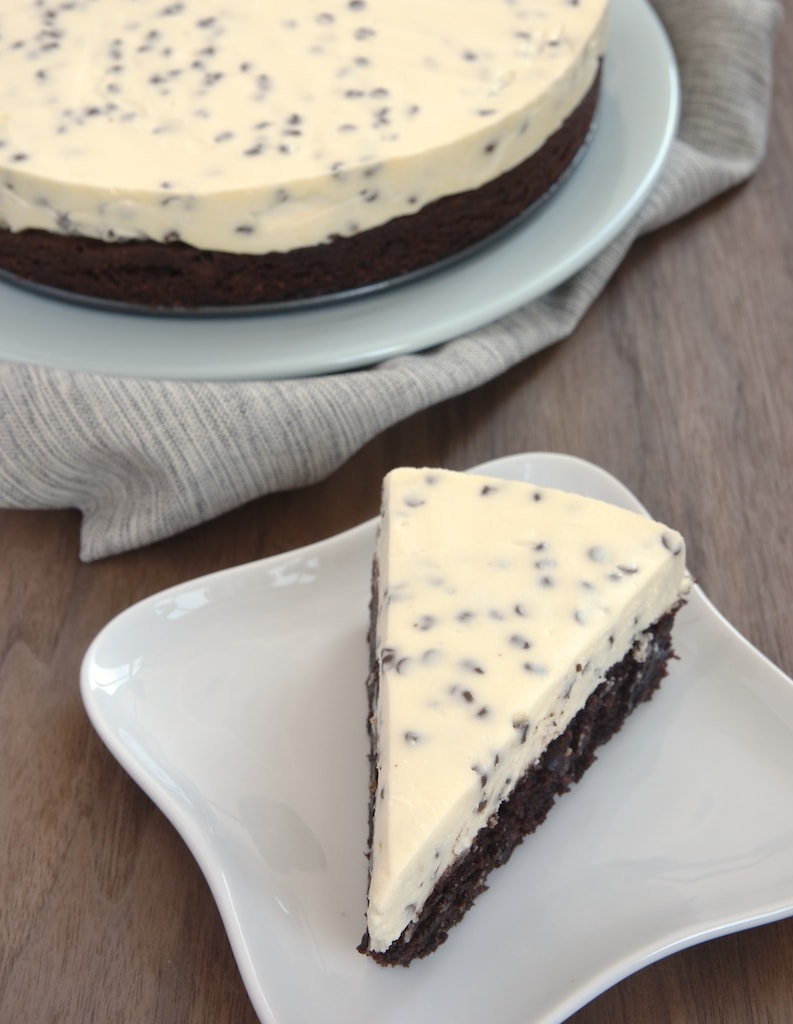 Well my version of it. And the base gets baked. I forgot (as usual) to take a picture so I got this from the Bake of Break website where the recipe came from. The link to the recipe is here.
My American DIL made it when we were away with all the family recently and everyone loved it so much we were all asking for the recipe. She was a bit embarrassed to admit it's make with a brownie mix for the base and the topping is really simple too. Who cares? It's delicious. Even with half the recommended amount of sugar.
Anyway Friday passed in a blur so I didn't get to do my regular Friday posts and then on Saturday, after a lazy morning we all travelled south of the river to the home of our niece Natalie. Natalie and her partner were hosting a party for her Mum, hubby's sister who will be 60 next month.
Now I realise for my mostly American followers that quoting south of the river might seem confusing. London is divided by the river Thames. It meanders from west to east right across London and then eventually meets the North Sea. It is quite a physical divider and although many south Londoners may travel north, particularly for work, north londoners are less likely to travel south. This is partly due to crossing points often being very busy and not always conveniently sited. In central London there are a lot of bridges crossing the river but as you come further east we only have two tunnels fairly nearby and then a bridge and tunnel crossing a bit further out. Transport links have improved but they're still not great. Especially coming home late at night.
Anyway we ventured south and the journey was fine. And it was a lovely gathering although it was raining all day so we were confined to the house and a hastily bought and erected Gazebo on the patio. It was such a shame as we have had a lovely long hot summer and this was one of just a few weekends where the weather was horrible. It didn't spoil our enjoyment though and it was lovely to have all our 3 grandsons there plus most of the other siblings' grandchildren. The girls were very outnumbered. There were 2 girls and 8 boys from our extended family and then 4 more boys from Natalie's inlaws.
It was a little bit hectic at times but the kids were well behaved considering they were a bit penned in. We might not want them looking at screens all the time but sometimes they come in handy!
Sunday was just spent lazily at home enjoying spending time with Noah. They didn't leave until after lunch today so we had a nice long time with them. We're now looking forward to next month when they're planning on coming down for a week. They change so quickly when they're babies that it's good to see them as often as possible despite the distance.
We didn't get a picture of our 3 together but we did get this one of the 2 younger ones which is lovely.
Noah on the left, Rory on the right.
And for those who remember me talking about Natalie's little girl Poppy who was very poorly until they diagnosed and started treating her genetic condition, here she is fascinated with Noah. She has just started nursery now and is quite the chatterbox.
Tomorrow we're with Nathan all day as usual. I just love family time.